Repack-S supplies mechanical seals, lip seals, bearing seals and compression packing, such as Chevron packing, sealing arrangements are commonly used. The seals are designed to provide a continuous film of oil between the seal and shaft surface – optimising the sealing action while reducing friction. The seals are available as elastomer, PTFE and REPKOT®. Typical sealing configurations include O-rings, composite seals and packings, to match the environments demands of the application.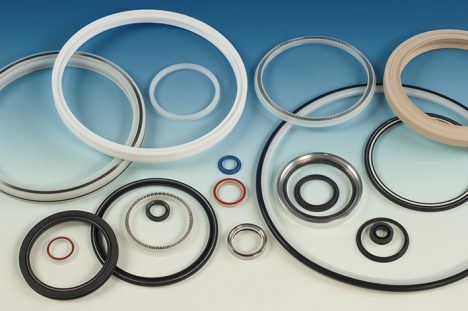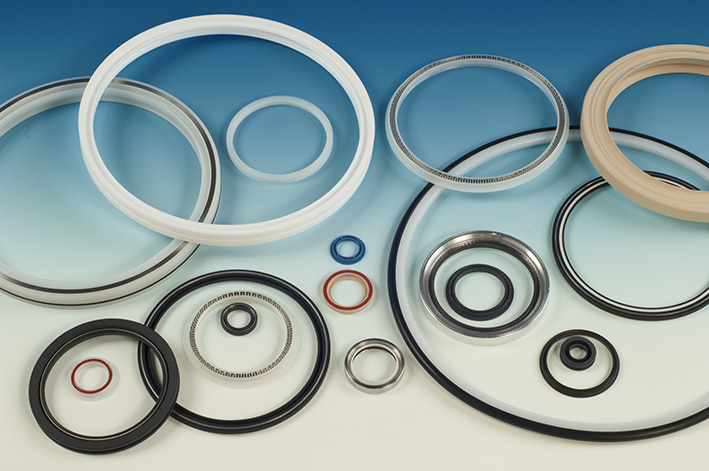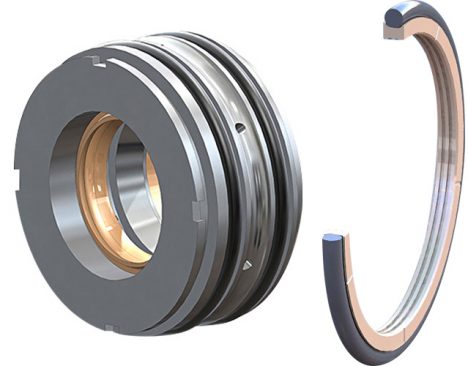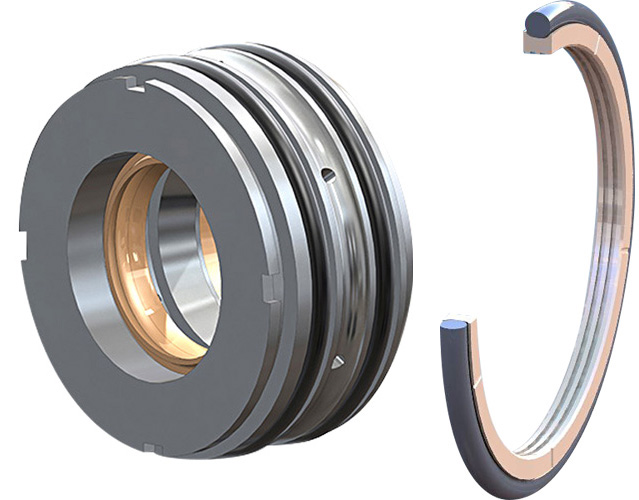 DANAROTO® – Optimum Rotary Sealing
The Repack-S 'DANA' range offers a wide range of rotary sealing options. Of particular note is the DANAROTO® seal. It comprises an inner polymer pad with multiple radial sealing grooves in contact with the rotating shaft, and an elastomer O-ring energiser installed on the outer diameter in the seal groove Designed specifically for rotary movements, the pad has a castellated profile.
Its castellated design serves two functions: it provides multiple sealing barriers preventing ingress of abrasive particles from reaching the shaft's bearing assemblies. Additionally the castellated design's recesses can be used to hold lubricating grease, if required.
In addition, the castellated pad reduces the surface area in contact with the shaft to ensure lower contact friction. It also allows increased contact pressure, and therefore achieves better sealing. To fully optimise sealing efficiency, especially in high pressure applications, the surface profile of the interface between the polymer pad and rubber energiser is recessed to optimise surface contact.
Repack-S sealing solutions include a range of proven seal designs: HPX®-Mono®, DANAFLEX®, DANAROTO®, DANAWING®, DANAGLIDE®, DANACAP® and DANASTEP®. All these solutions, when specified properly, offer highly effective, long-lasting and utterly reliable sealing performance.