Capable of withstanding pressures up to 700 Bar (10,000 psi), and temperatures between -40°C to +85°C, PU / TPU are widely used for dynamic sealing applications such as hydraulic and pneumatic reciprocating seals. It may also be used for O-rings.
Polyurethane seals offer high mechanical strength, low permeability to gases and excellent wear resistance. However, the polymer is prone to abrasion in contact with surfaces with Ra roughness values > 0.25 μm.
Polyurethane is resistant to mineral oils / greases, synthetic hydrocarbons, hydrocarbon fuels, water-based hydraulic fluids, and water up to 50°C (PU grade dependent).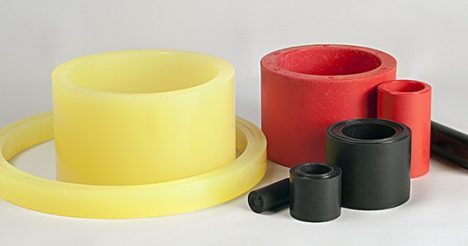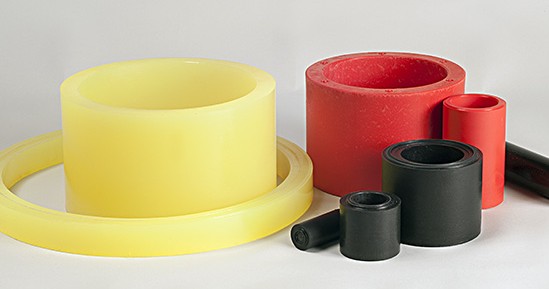 Polyurethane is unsuitable for hot water, steam, alkalis, acids, phosphate ester, hydraulic fluids, solvents, and alcohol, glycol and brake fluids.
Sealing applications include seal ring, wipers and lip seals.
These families of thermoplastics are mainly characterised by:
Excellent abrasion resistance
Outstanding low-temperature performance
Excellent mechanical properties
High shear strength
High elasticity (grade dependant)
Good oil and grease resistance.
Repack-S offer a wide range of PU / TPU grades with unique properties. Please contact us directly for more detailed information and specific material datasheets.