The rings reduce the risk of metal-to-metal contact and absorb any radial stresses. They can also be used to absorb mechanical vibrations, limit the effects of hydrodynamic press problems and reduce friction to improve piston movement.
REPKOT® is a Repack-S developed material that is a cost-effective alternative to hard guiding materials traditionally used such as bronze, metal coated parts or bimetallic components. It can also be used as a direct substitute for phosphor bronze bearing sleeves and bushes in bush bearings. Other guide ring materials include: Phenolic resin with Graphite filler, and Filled Polyacetal.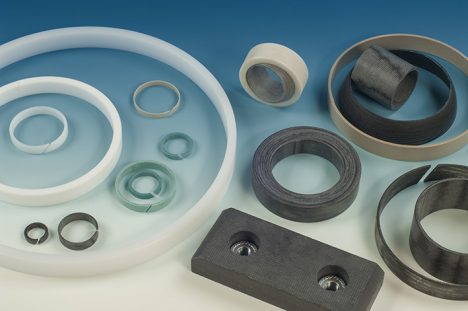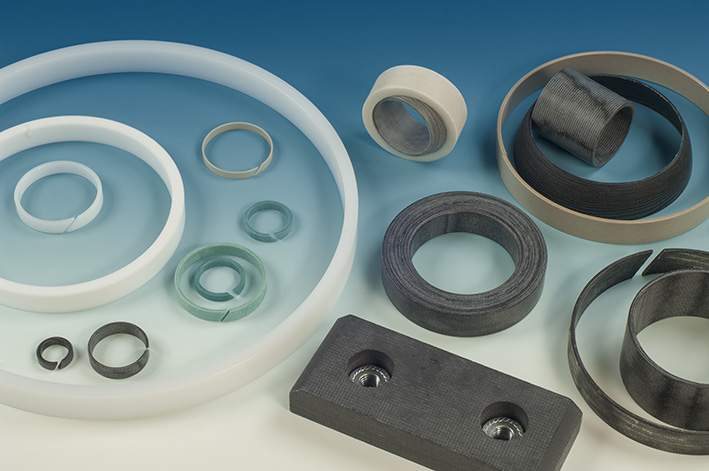 The benefits of using REPKOT® include:
Self-lubricated, therefore no need for polluting lubricants
High compression load resistance
High wear and abrasion resistance leading to longer service life
Low humidity absorption ensure dimensional stability
Other properties:
Electrically insulating, vibration insulating
Low density
Non-toxic
Can be machined
Specific grades:
R2M: filled in MoS2 & PTFE – for use in water
R4: filled with Graphite – for use in oil
RI5MP: filled with MoS2 & PFTE + PTFE fabric – for dry use
Maximum resistance to compressive load: 414 N/mm2.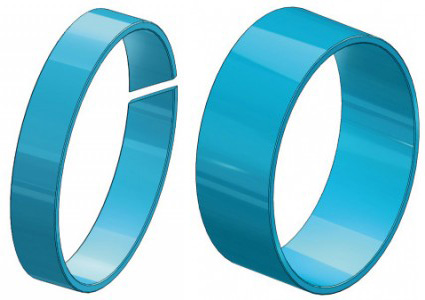 Repack-S sealing solutions include a range of proven seal designs: HPX®-Mono®, DANAFLEX®, DANAROTO®, DANAWING®, DANAGLIDE®, DANACAP® and DANASTEP®. All these solutions, when specified properly, offer highly effective, long-lasting and utterly reliable sealing performance.