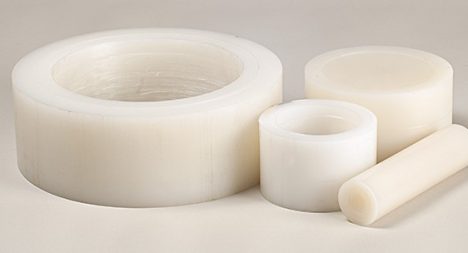 PVDF is resistant to solvents, most acids and alkalis, ozone and chlorine. It is also resistant to long-term exposure to ultraviolet radiation. The thermoplastic retains its properties in high vacuum and exposure to gamma radiation. However, it is unsuitable for applications that require a high coefficient of linear expansion.
This family of thermoplastics is typically characterised by:
High continuous operating temperature (+150°C)
Excellent thermal stability
High impact strength
Very good toughness
Good resistance to wear and abrasion (similar to that of Polyamide)
Excellent resistance to aging
Low friction coefficient
Low permeability to most gases and liquids
Very low moisture absorption
Excellent resistance to UV irradiation
Good electrical insulation properties.