Materials selection, seal profile and dimensions are all carefully determined after scrupulous analysis of the hardware design, the available space (for groove dimensions), the expected service conditions as well as the performance criteria.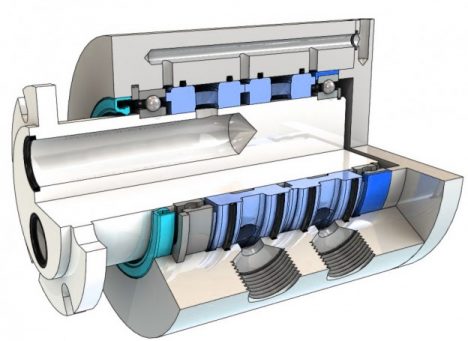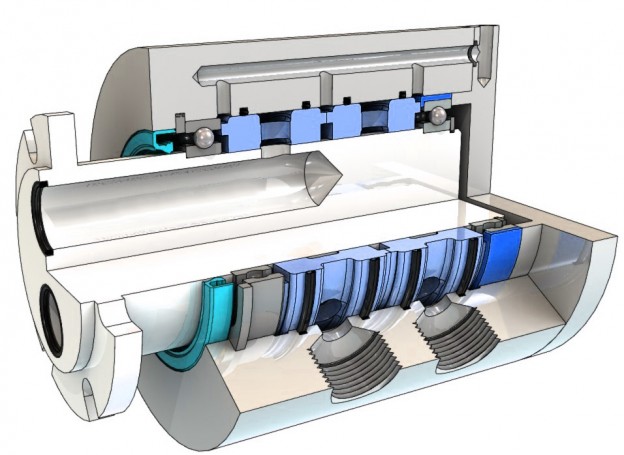 DANAFLEX® ROTO
An asymmetrical single-acting spring-energised seal that allows for medium running speed. It is ideal for low start-up torque and low friction low power consumption). For food and pharmaceutical applications, spring cavities can be flush filled with FDA compliant and USP-Class VI certified silicone rubber to avoid retention areas and comply with hygienic machine design guidelines, especially when CIP & SIP cleaning cycles are used.
DANAROTO®
A symmetrical double-acting composite seal comprising a dynamic pad with castellated profile providing multiple sealing barriers and an elastomer O-ring energiser installed on the outer diameter. Designed specifically for oscillating and rotary movements. It is used successfully in multi-channel rotary union where the seals have to isolate chambers with different media at different services conditions (e.g. steam, hot water, oil, liquids of all kinds, inc. juices, soda, etc.) as well as to protect the rotary union bearings.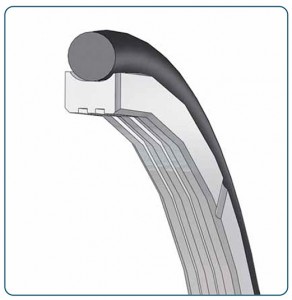 Repack-S sealing solutions include a range of proven seal designs: HPX®-Mono®, DANAFLEX®, DANAROTO®, DANAWING®, DANAGLIDE®, DANACAP® and DANASTEP®. All these solutions, when specified properly, offer highly effective, long-lasting and utterly reliable sealing performance.