Repack-S Hydropower high-performance sealing & REPKOT® self-lubricated bearing solutions are totally customisable.
We engineer long-lasting low-friction seals, scrapers and self-lubricated bush-bearing assemblies for a range of highly critical hydropower dynamic applications, including:
Valve trunnions & sealing rings: ball valves up to 4,000mm dia. (up to 150 bar!), butterfly valves up to 6,000mm dia.
Kaplan turbine and Bulb Group blade root sealing
Francis turbine and Pump turbine wicket gates / guide vanes / distributors.
Pelton turbine injectors
We also offer the lowest friction, zero stick-slip, highest abrasion resistance sealing & guiding solutions for servo-actuators and other anscillaries.
For more detailed information on the sealing applications, download our Hydropower specific brochure.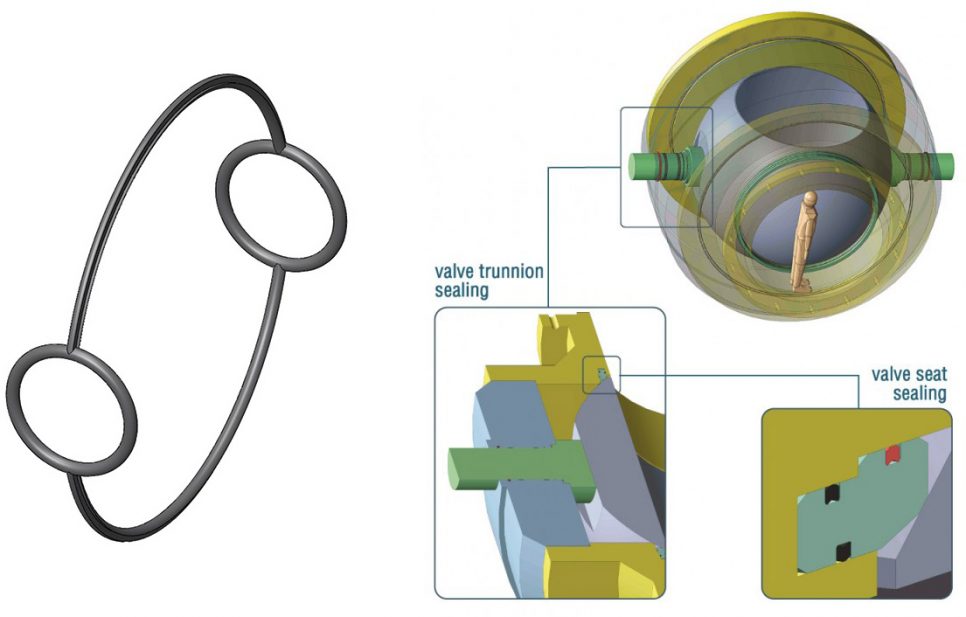 OSIS® Sealing Innovation
Repack-S has created OSIS®, an innovative polyurethane (PU) rubber On-Site Injection System, to join spliced seals on large hydropower equipment. The ultra-portable, OSIS® system ensures a completely homogeneous, high integrity sealing joint with no loss of mechanical strength, unlike other seal joining techniques.
With the patented OSIS® joining system it is now possible to obtain totally homogeneous seal joints without compromising on mechanical strength, structural integrity or geometrical continuity, even in the most difficult on-site conditions.

Dedicated R&D and Test Facilities
To maximise the lifetime in service of its sealing solutions, Repack-S relentlessly test them on various hydropower specific test rigs capable of reproducing the harshest constraints generated in hydropower machinery and ancillaries. With many years of experience in the Hydropower industry, Repack-S is uniquely positioned to help you understand and solve premature wear or performance degradation of seals in your Hydropower Power Generation equipment.
Repack-S sealing solutions include a range of proven seal designs: HPX®-Mono®, DANAFLEX®, DANAROTO®, DANAWING®, DANAGLIDE®, DANACAP® and DANASTEP®. All these solutions, when specified properly, offer highly effective, long-lasting and utterly reliable sealing performance.